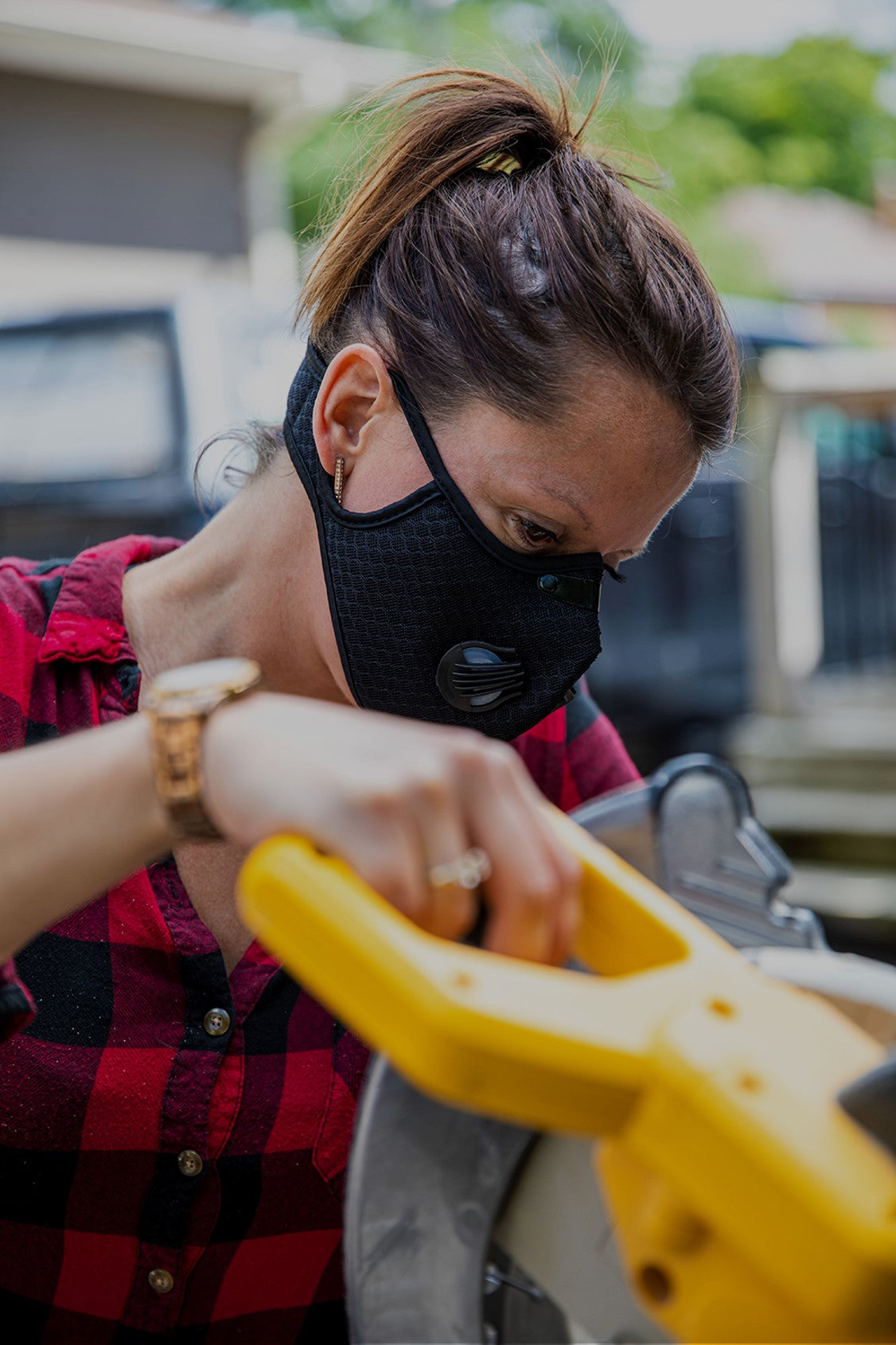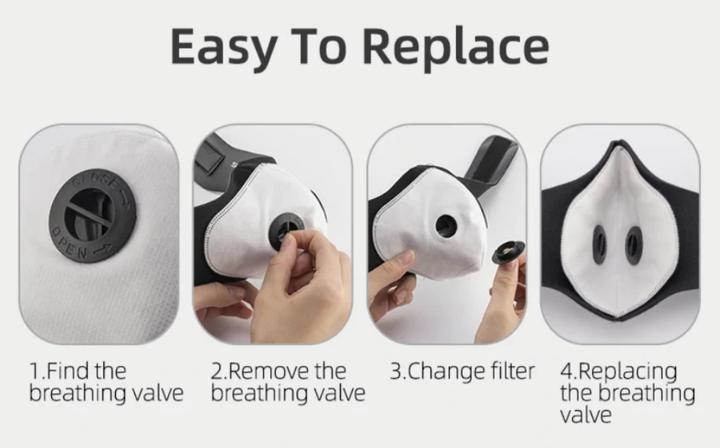 Air Pro Woodworker Mask (Ear Loops/Vented)
Woodworker Mask by Custom Chameleon has added ear loops that are perfect for workers and trades people who require a more secure fitting during times of increased movement.
This mask is vented, meaning there are built in One way breathing air valves that increase airflow and reduce heat build up, however, these may not be suitable for all indoor mask requirements with certain health regulations in place.  
Our masks are reusable with full efficacy tested at 100% up to 100 washes & dry with patented NatuVerex™  Technology.  We use this state of the art copper-infused technology in our masks to provide significant reduced bacterial growth and antimicrobial properties for unparalleled protection. 
Comes with 2 filter refills for another added layer of protection. 
Made in Canada.
In stock in CANADA great for protection. NON-MEDICAL.
*MASKS ARE NOT BRANDED WITH ANY LOGOS UNLESS REQUESTED*
We are a Canadian company located in Barrie, Ontario. Masks are made in Ontario and shipped from here in Canada. Shipping worldwide.
Material efficiency BFE > 95   PFE > 94   VFE > 94
Reduces wearer's exposure to airborne particles. For non-medical use.
Air Pro Woodworker Mask (Ear Loops/Vented)