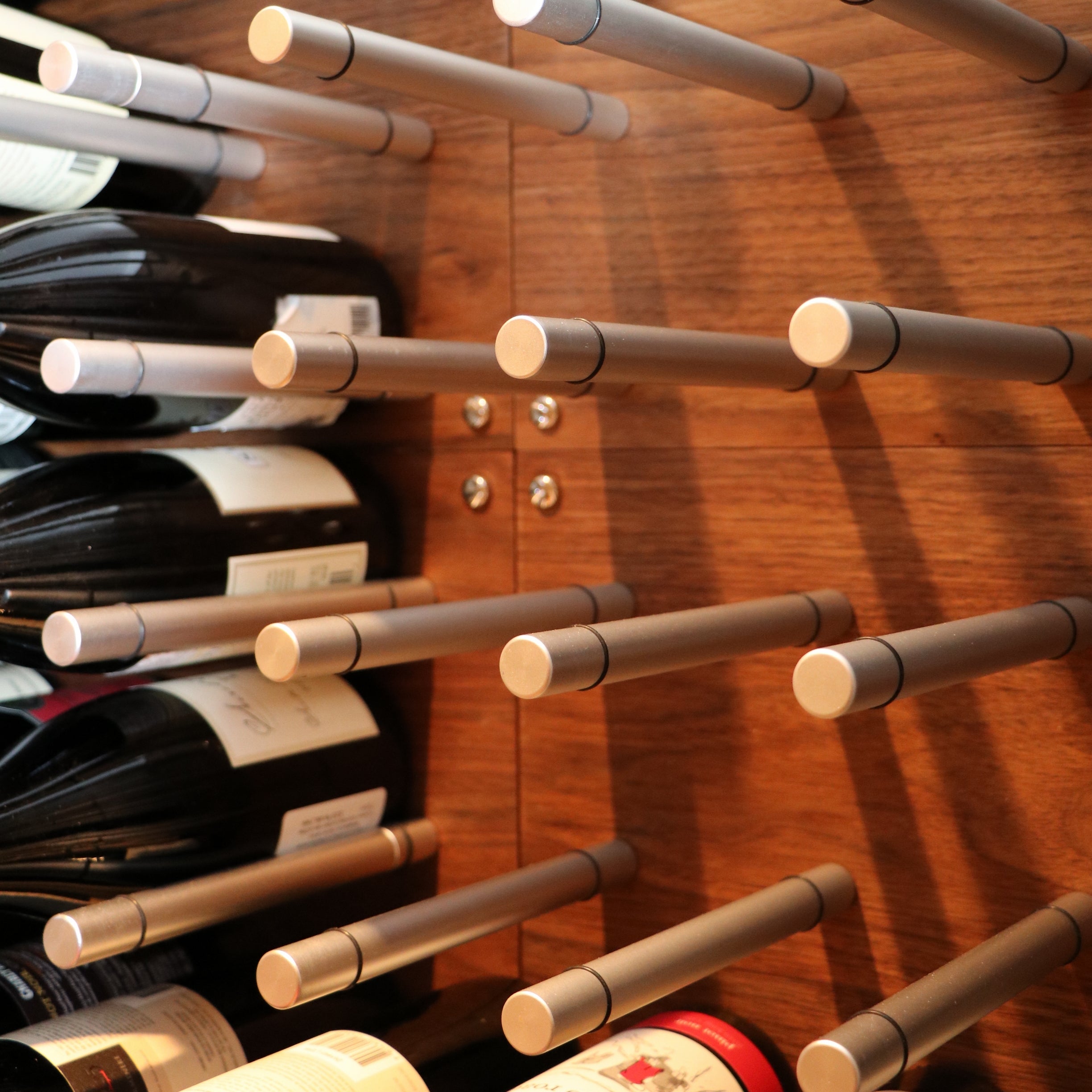 Wine pegs, 2 Cork Forward Brushed Aluminum Wine Bottle Pegs
$11.99
Regular price
$17.99
These brushed aluminum pegs have a wider diameter allowing for two bottles to share the same peg. Five bottles on 6 pegs!

Our wine pegs are a system for professional trades, interior designers, decorators, as well as diy capable homeowners.

Full customization, this gives you the freedom to design a cellar or wine wall to your specifications.

Wine Pegs offer the highest capacity of individual bottle storage available.
The sleek, solid aluminum rods make for refined yet functional cellars. Each bottle is stored on two rods perpendicular to the wall, with the cork facing outwards.

Full customization!
- Install wine pegs in our recommended layout or create your own.
- Freedom to design a cellar or wall to your exact specifications.
- Combine racking systems to meet individual needs.

Available in : 
- Brushed Aluminum
Wine pegs, 2 Cork Forward Brushed Aluminum Wine Bottle Pegs

$11.99

Regular price

$17.99