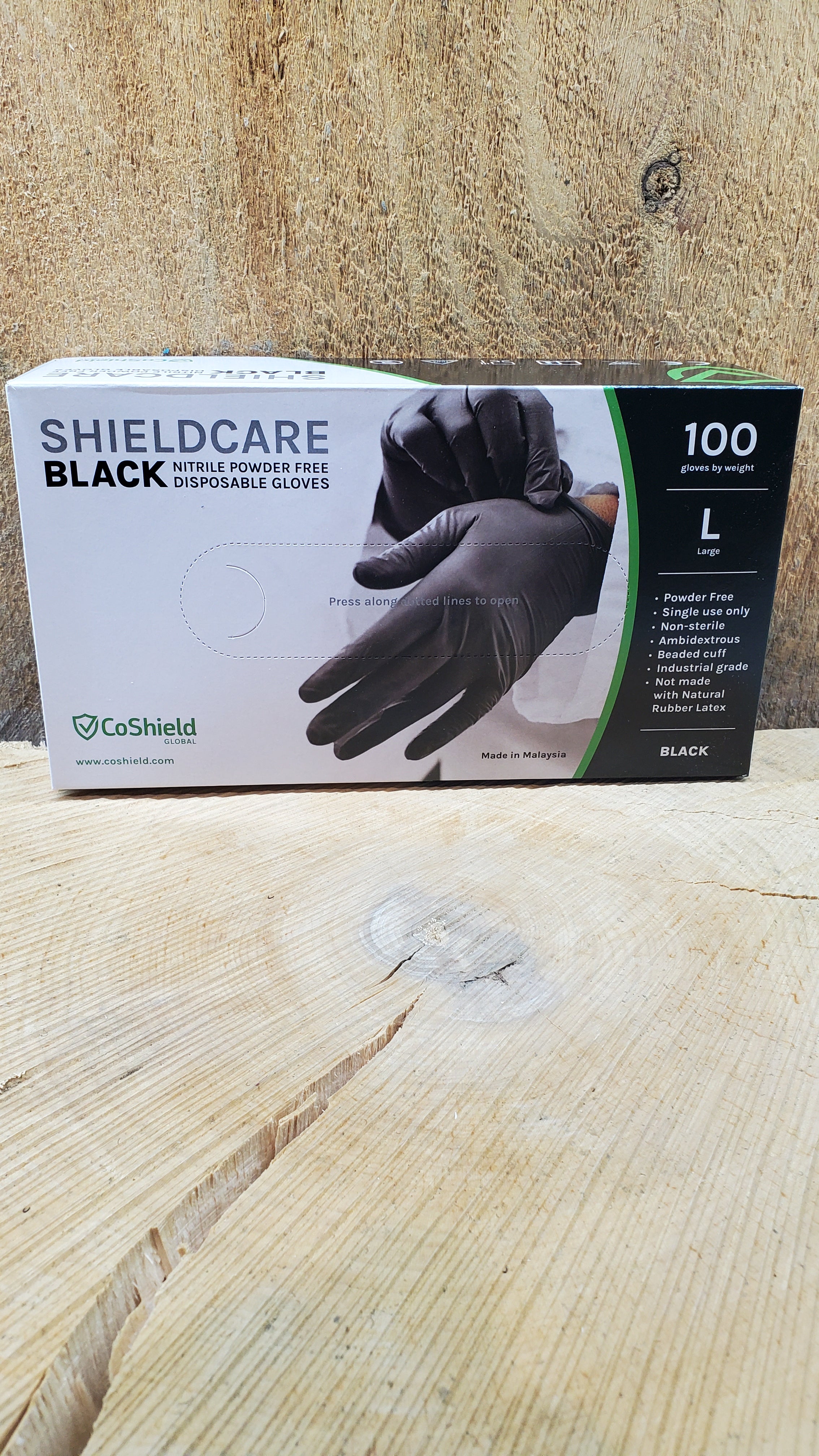 Nitrile Disposable Gloves Shieldcare
Nitrile Powder free Disposable Gloves Black. Single use, Ambidextrous, Beaded Cuff. Industrial Grade, Non-sterile, NOT made with Natural Rubber Latex. CoShield.
Store in cool dry place. Open Box should be shielded from exposure to direct sun or fluorescent light.
Keep away from Children.
Materials used in making gloves may cause allergic reaction to some users.
Nitrile Disposable Gloves Shieldcare